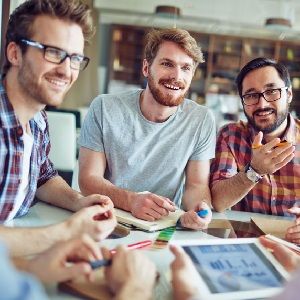 As organizations like Chicago's St. James Evangelical Lutheran Church work to expand their congregations, it's often young people who answer the call. At St. James, that meant growing from eight attendees on any given Sunday a few years ago to close to 100 today, with about 300 people identifying as church members.
In 2016, the church implemented GivePlus Text as a way to increase donations.
"For our under-40 members, we wouldn't get any of their money if it wasn't for GivePlus," says Pastor William Hall. He notes that the solution's text option currently accounts for 20 percent of total giving to St. James.
When the church began raising funds for the Houston area following Hurricane Harvey, at least 60 percent of the $8,000 raised came through GivePlus. Thanks to the church's Facebook page, which has more than 700 followers, a significant amount of that money came from outside the St. James community. Not only was the church able to separately track the gifts designated for Houston through GivePlus, but the success of the fundraiser showed that millennials have a willingness to become financially involved in the life of a church, says Hall.
Does your church give young members the power to give by text? Read St. James' whole story here.