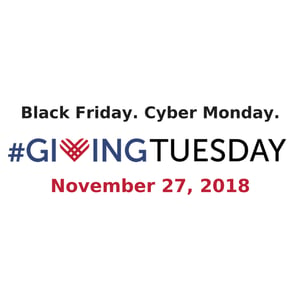 It's amazing what a little hashtag can do.
This Tuesday, Nov. 27, is #GivingTuesday, the first Tuesday after Thanksgiving, a day that encourages people around the world to give to their favorite charities and causes. And it's become extremely popular.
Started just a few years ago, #GivingTuesday (it almost always appears as a hashtag, even when it appears outside of Twitter) has grown exponentially to become a warm-fuzzy post-Thanksgiving tradition for millions of people. It's like Black Friday, but for good causes.
So how big has #GivingTuesday become? Last year $300 million was donated around the globe. And we're not talking small gifts, either. There were 2.5 million donations made, averaging just over $120.
So, it's no wonder why churches everywhere are having their own #GivingTuesday drives. People are energized about giving on #GiveTuesday, and they want to participate. This is why GivePlus and Vanco advocate for our clients to participate in the giving holiday.
(Watch a GivePlus webinar about how churches can tap into #GivingTuesday here.)
And eGiving solutions from GivePlus are the perfect tools for your church's #GivingTuesday campaign. Because church members aren't likely to be in church on a Tuesday, churches can encourage members to donate on #GivingTuesday via our mobile app, giving webpage and GivePlus Text.
If your church hasn't tried raising money during #GivingTuesday yet, build a plan for the big day in 2019. The #GivingTuesday organization has a wealth of tools and communication templates that are freely available on their site. Next year, see what one hashtag can do for your church.