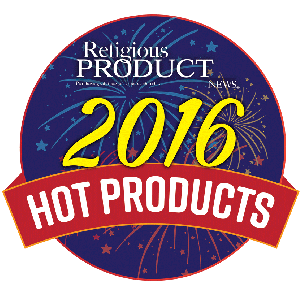 It's the end of one year and the beginning of the next, so the inevitable top lists are out — the 40 biggest songs, 50 best movies and 100 best-selling books of 2016. And, of course, the top 10 smartphone apps of the year — dominated by Facebook (number one) and Google (most spots on the list), as was true the previous year, according to The Nielsen Company.

We're proud that Vanco has made one top list that's very important to us: Religious Product News named our Give+ Mobile app one of the publication's 2016 Hot Products & Services for the church market. The list reflects the "best of the best," the magazine said of its annual roundup, which is included in the December issue.

With smartphone users spending almost three hours a day on average accessing social networks, music, games, shopping and news through apps, we're delighted to be recognized for our place in the market. And we're hoping that it might encourage churches to explore another e-Giving option their members are looking for.
Even with the popularity of smartphones, only a small fraction of churches offer mobile giving options to their congregations, according to our survey of more than 1,000 churchgoers — this at a time when those who responded to the survey show a clear preference for e-Giving.
That preference is true no matter what generation we're talking about, the survey said. While millennials may see e-Giving as a normal part of their lives, differences between that age group and others aren't as large as you might think — 50 percent of survey respondents ages 45 to 65 expressed a preference for e-Giving, and almost 40 percent of seniors ages 66 to 72 said the same.
With Give+ Mobile, churches can put the power of smartphone giving directly in their members' hands. It's included with Vanco's credit and/or debit card processing, and there are no additional set-up fees or software for church staff to learn or integrate. It's even easier for donors to use. They simply search for "give plus church" in the App Store, download the free Give+ app, find their church and give.
As you're probably aware, giving to churches continues to decline as a percentage of overall charitable donations, even as contributions reached an all-time high in 2015, according to Giving USA. Churches also are seeing decreases in multi-year givers and in the overall frequency of contributions per person. In that climate, why not offer churchgoers the ability to give with ease and convenience — the same ease with which they can order goods off Amazon, text their families and do their banking?
To learn more, visit Give+ Mobile.