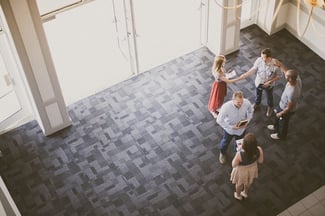 What would it take to convince 70% of your congregation to give electronically and increase their total giving by 20% or more? Or for your church to receive 40% of its total donations electronically, freeing your staff for other duties?

Those numbers aren't farfetched. In fact, more than 20,000 churches that we've helped improve their finances by offering electronic giving options to their congregations know how to make them happen. Next week, you're invited to learn how your church can find similar success as we take an up-close look at six churches that have already made the rewarding transition.
Join Vanco at 1 p.m. ET on Wednesday, August 9 for a free webinar, 6 Giving Tips from Churches in the Know. We'll share the must-do's for starting and growing an electronic giving program as well as some interesting statistics that show why churches need to respond to their members' steady migration toward online donations and payments.
These six churches have been in your shoes, and their virtual mentoring can smooth your path to enjoying the benefits of electronic giving. Their experiences in launching, promoting and growing successful programs will give you a head start in establishing your own. Our free webinar will include tips for:
• Leading by example from the pulpit
• Making it easy for senior members to give
• Offering easy-to-use options like mobile, text and kiosk
We'll also share insights that demonstrate increasing demand for a full suite of online giving options from churchgoers of all ages.
We'd love to have you join us for this informative webinar — just click the button below to sign up. In fact, go ahead and register even if you can't attend, and we'll send you a recording and success stories from all six churches featured in the presentation.