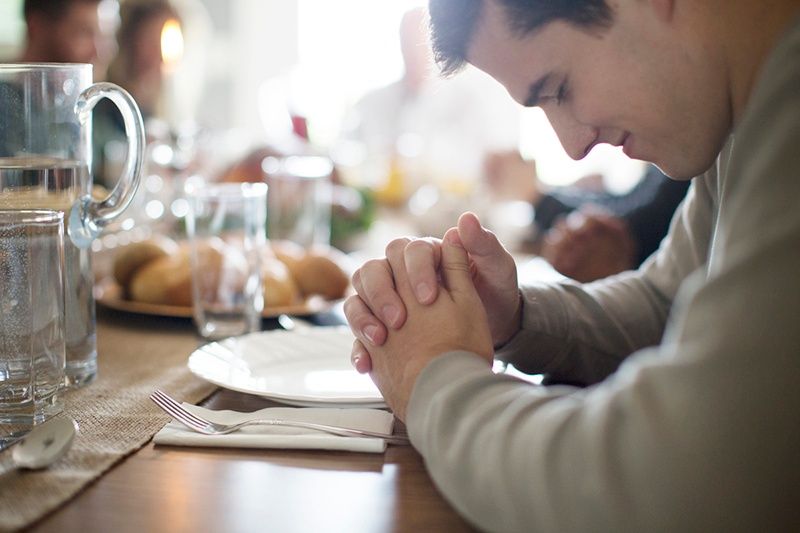 This week, we welcome back Sally Grantham from partner ACS Technologies to the Vanco blog. Sally shares a mother's thoughts on being thankful and being thanked, and she reflects on how this can apply to your church's giving program.

I love a holiday theme. Just as we finish our Trick or Treat candy and put away the decorative pumpkins, it's time to pull out the turkeys. It's now the season of Thanksgiving — a time to express thanks.

A few years ago, there was a movement on Facebook asking people to post one thing a day that they were thankful for. I have a similar tradition with my family in November. Each night at dinner we take a turn saying something we're thankful for. It has to be something that no one at the table has said before. My hope is that by the end of the month, when it's time to eat the feast, we all realize what a long list of things we ARE truly thankful for!
I have three children, age 10 and under, so it's a busy house. This mom has a lot of requests on her. You know, it makes a big difference whether someone yells a demand or asks with a please! We constantly work — and hopefully make progress — on this. So, when it was my turn, I said, "I am thankful for manners." They all looked confused because that's not nearly as cool as Legos or a soccer game. I explained how it made such a difference when they used all of their manners, including saying thank you. It's much better for everyone!
Isn't that true in so many ways? It is nice to be thanked. It makes a difference when you know someone appreciates what you did. This applies to a church and its giving program as well. Contributors need to know that their gifts are appreciated. While churches can send automated messages of thanks after the gift, a personal email or handwritten note is also a nice touch. This can encourage future contributions when members know their gifts matter.
And don't take consistent givers for granted. Take time to reach back to your contributors who aren't first-time givers. Choose a particular fund in your church and gather a list of the recurring contributors. Reach out to thank them and let them know specifically what the church has been doing with their continued gifts and how you couldn't do it without them. This may help them continue to give, and it might increase their giving in the future.
May we all continue to be thankful this November and in the coming months. Happy Thanksgiving!
Want to grow giving in your ministry? Learn how inFamily Giving by ACS Technologies offers giving solutions for churches of all sizes. Its online, mobile and text giving seamlessly and automatically integrate with your core church software.