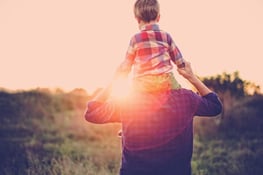 Today, we welcome Ben Stroup to the Vanco blog. Ben is an author, content activist, and senior vice president for fundraising communications at Pursuant. Read this passionate wake-up call for churches that are out of synch with members because their message, message delivery, or both are outdated. Here are highlights of our recent conversation with Ben about the future of churches.
Kevin Lee
What compels members to support your mission?
The dynamic is different today. We are three decades beyond denomination loyalty. We saw grandparents continue with the same church out of duty, but the younger generation is more questioning and less likely to live in the same zip code. Churches must ask why members gather together to support their mission. They must ask this of themselves because members are asking the question.
Many churches realize that they cannot rely on the same high percentage of generational support. But what are they doing about it?
Members want the mission defined. When the mission is defined by specifics of what you provide to the members, it compels support of your organization over another that is doing a better job of communicating value.
Communication pitfalls between churches and members
Most churches don't have integrated communication tools to deliver messages. They piece together little pieces – an excel sheet with prioritized names, a website that is not mobile optimized, and a church management system. They don't have a way to easily segment and customize their communications so there is a high threshold of pain to get serious about a modern day communication plan.
Making a contract with the giver
Churches need to take a hard look each year at what happened financially and put together a prospectus organizing a statement of goals and a specific action plan. This contract with the giver provides transparency about what you are investing in and why. It inspires people to get behind the shared mission and helps turn the uncomfortable money talk into shared vision and excitement.
Staying behind giving trends instead of in front of them
Many churches lack online and mobile giving technology. Basically, leadership is imposing their preferences on members, instead of giving members control over how they want to give. According to Pew Research, of American adults stating religion is either very or somewhat important in their lives, two-thirds attend religious services at least once a month, with one third reporting attending less often.
That puts a lot of pressure on member attendance to support the mission, especially when you consider that people carry less cash and do not use checks as often. A lack of electronic donation options puts a giving barrier between members who support the mission but for various reasons have limited attendance. Personally, I can't remember the last time I ordered checks. So when I attend services, I end up leaving feeling bad or pulling ten dollars out of my pocket.
What would happen if members could give spontaneously when they are moved by a message?
You know what I always carry to church and most people do? Smart phones. Larger more sophisticated churches are onboarding technology solutions. They have the resources to have someone dedicated to donation systems and reporting back on impact. But there is so much automation in e-Giving now that smaller congregations can onboard electronic donation options with minimal impact to staff. Members are more sophisticated in their world view. So when they sit in the pew and see no change in the kingdom to accommodate how they want to pay, and no explanation about why they should give, there is a disconnect.
"Give because we are your local church" no longer compels enough members to support the mission.
I truly believe we are on the precipice of something magical in terms of opportunity. Churches who adapt will thrive. Those that don't will find themselves managing decline and possibly closing doors.
Thank you to Ben Stroup for his insights. Next week, in part 2 of Ben's blog, he will dive into how churches can help ensure they are not left out of the largest transfer of generational wealth in history.
If you're ready to adopt online giving for your church, download this helpful guide with 10 key questions to ask an online giving provider before you make a decision.