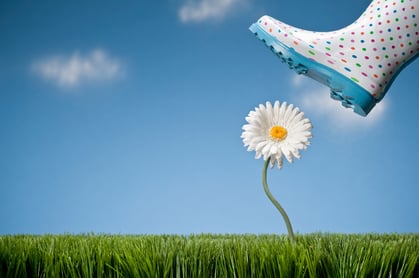 With fall pledge drives just weeks away for many churches, we reached out to Ben Stroup, author of Church Giving Matters: More Money Really Does Mean More Ministry,

and senior vice president for f

undraising communications at Pursuant

. Ben is here to talk about best practices for inspiring members to become more generous in their support. Pledge drives are hard work. How do you get the best return on investment? Ben says many churches are realizing that no matter how hard they work on the pledge drive, it is not the mechanism to get them the support they need to execute on vision.
Why do you say that the whole idea of pledging the budget is disappearing?

It's very reactive. It's starts with a preconceived notion that "my budget is going to be constructed by what we get in this drive." This limits churches from truly fulfilling their vision and keeps them focused on just the year in front of them instead of building a better foundation for ongoing and increasing support.

Any organization raising money should start with its case for support. Let the dream dictate the dollars, not the dollars dictate the dream. Placing artificial limitations is a contradiction of living in faith.

How do churches get members to invest more fully in the vision without a pledge drive?

With or without a pledge drive, the reality is that the case has to be made to members that if we are going to participate in this community together, we need to agree on shared values. And one of those values needs to be generosity to the best of your ability through the five "T's" – time, treasure, talent, temple (your body), and testimony. We are often afraid to talk about this because we fear that expectation of support will lead us to decline. But without expectation of shared values, it will ultimately lead to bankruptcy.

What should be churches be doing to get better ROI out of their fundraising efforts?

Start with the bottom-line of what you need to execute your vision. When you do this analysis, you understand the gap between where you are, and what you need. Then put mechanisms in place like donor analysis to measure what is truly happening with your givers. This will help you understand external and internal growth trends and help you decide what's possible.

Why is data so important to increasing generosity?

What's at stake is too important to rely on intuition. You need to be able to make decisions with confidence. There is a tendency to focus on just the top givers without an understanding of what is happening in other groups. Over reliance on these top givers can leave fundraising stranded when these givers move away or pass on. Understanding where your money is coming from and what's likely to happen in the future may seem like a scary exercise, but it can also be a relief to know the truth. With truth, you can make plans.

How can churches better connect with members once they have this data?

The latest giving research shows that overall giving is going up. But a smaller piece of the giving pie is going to churches. Frankly, nonprofits have traditionally been better at understanding their donors, sharing their vision, and providing members the tools they want to give. They track whether donors like to be invited to big events or prefer a face-to-face. They know if donors prefer direct mail or email. They track how much was donated previously, and incrementally move the donor forward to become more generous. They let members choose how they want to give without barriers or judgment.

How does this apply to churches?

Giving tools are widely available and affordable. But many churches still cling to traditional communication and payment methods that have nothing to do with being holy or not holy. For example, everyone's email is cluttered these days. Take the time to make your emails relevant to specific givers. Don't send multiple emails to seniors about daycare. Use software to track what gets opened and then learn from this information to craft better messages.

When it comes to giving methods, it's often just a few people projecting their personal preferences on the whole community. People want to give online and on mobile because it's their habit for paying everything else – it's not a knock against sacred tradition. Some want to give on AMEX to get their points. Let them. The average donation on AMEX tends to be substantially higher, many times higher than the transaction fee.

The bottom line for churches that want to stay alive and growing their mission for members and the community is to stop thinking about just this year. Focus on whether you are creating an organization that will be there generation after generation until Jesus comes back.
Thank you to Ben Stroup for taking his time to share with the Vanco blog.
Help your church understand how electronic giving can help grow your ministry. Download our ready-to-use presentation as a tool to start the conversation.