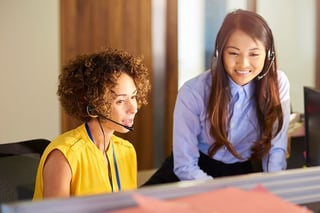 We sat down with Vanco Giving Coach Katie Hite to have her share the answers to the most common questions she and other Vanco Giving Coaches are asked. As a Giving Coach, Katie supports churches by providing resources and best practices to help them increase participation in their e-Giving programs.

Let's get started with THE most common question Katie is asked.

Q: How do I promote e-Giving at my church?
A: Whether you're just getting started or you've been with Vanco for years, I'm always excited to get questions like this. There are so many options.
For long-time Vanco clients from as far back as 1999 who ask how e-Giving has grown, we'll start by looking at how their members have been giving so we can look for trends or changes. Sometimes I'll share the Vanco Churchgoer Giving Study from our resources page. That's a great place to learn more about members and dispel misconceptions.
I then give recommendations, which vary based on the church, but these are three of the most common ones:
1. Do you have a new member packet? Include an e-Giving overview in the packet so new members are getting on board early. Not sure what to say? We have some pre-written blurbs and messaging available to give you a head start.
2. Create pew cards that list all the ways members can give to the church. Visitors might not have cash or checks on them, but they can give by text.
3. Involve your finance committee or finance council. Many churches have a yearly stewardship drive led by the finance committee, and this is a great opportunity to educate your members who might not know your church offers e-Giving.
Q: Can Vanco help us with events and registrations that include a fee or cost?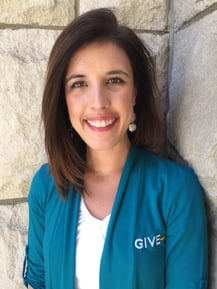 A: Yes! Vanco is a one-stop shop. We're happy to help with your events. Our solutions handle VBS signups and other events like golf tournaments. The process is simple. You let us know which events you have coming up, and we'll set up a separate page where you can provide information about the event, along with a signup and payment form. Once you've held the event, contact us and we'll take down the page. Just remember that each page needs to include payment transactions.

Q: How does Vanco work with my church management software?

A: Vanco is a payments processor and integrates with 50-plus church management software programs. It's a smooth integration, and we try to make it as easy as possible. If you have any questions or issues, our Vanco client services team is wonderful at answering questions and getting things squared away.
Q: What are some common ways churches use mobile card readers, and is it complicated?
A: The mobile card reader is really easy to use! But once you receive it, we'll give you training to be sure you're comfortable.
There are lots of uses for card readers at church events. Many churches use them for fall festival entrance fees, fish fry tickets or at car washes to raise money for a mission trip. The last thing people will remember to bring to a special event is a checkbook. A mobile card reader is convenient for churches, members and visitors.
Q: How secure is giving at a kiosk or by text?
A: The security of your member's transactions is incredibly important. The same security standards we have for online giving apply to kiosks and giving by text. We meet the highest standards of security across all of our giving options.
A: There are a variety of reasons cards will fail – for example, a member will get a new credit card and forget to update their account information.
Q: How do I manage failed transactions?
Our system automatically sends you a report when a card fails. You don't want to miss out on contributions, so many churches have staff members who contact members to get their new information. It's a lot of work to update this, but we have a new feature with MyVanco that lets you customize automatic notifications.

Members will get an automatic email from your church whenever their payment fails, freeing up your time and making it easy for members to update their own information. This feature is free for all clients and can be accessed via the MyVanco portal under Company Profile > Notification Emails.

Q: How do we reach Millennials?

A: You're not wondering that alone! I get that question a lot. We have a variety of giving options that can meet the needs of your members. For example, there are people who never leave the house without their phone. Use the Give+ Mobile app. What's one more app on their phone? It's an easy app to download and they're able to give in a way that's familiar to them.
Q: How do we engage older generations?
A: There are misconceptions about older generations and how they want to give. Our Vanco e-Giving Churchgoer Study showed that "30 percent of respondents ages 55-65 would prefer to give through their smartphones, but only 7 percent can find this option available at their church." You might assume they only want to give by writing a check, but they want other options too.
These are just a few of the most common questions we get. If you have others, we've got an entire library of resources to assist churches in growing stewardship through e-Giving. You can also contact us – we'd love to hear from you!