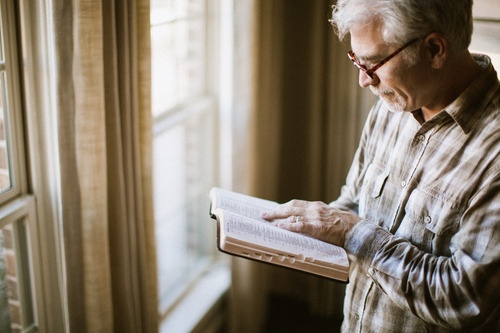 October is Pastor Appreciation Month, and as we prepare to celebrate in our churches and parishes I'd encourage you to support clergy in your community not just this month, but every day of the year.

The pastors I know love their jobs. Most serve because they love people and love seeing lives changed through their association with the church. Pastoring is one of the most rewarding experiences, but it's also one of the most challenging – it often makes lists of the top 10 most stressful and underpaid jobs. That's why it's important that congregations let their pastors know they're appreciated.
ThrivingPastor.com says the idea for clergy appreciation started with the Apostle Paul when he was establishing the first Christian churches. Since then, different denominations and churches have recognized and honored their ministers, pastors and priests at various times during the year, such as the anniversary of their arrival at the church.
Pastor Appreciation Month was formalized in the early 1990s by Focus on the Family, which suggested a special tribute during October to remind congregations to honor their church staffs and families. They also chose the second Sunday (this year, it's October 8) as Pastor Appreciation Day for churches that prefer a one-time celebration.
Congregations honor their pastors in many ways, with everything from notes of encouragement to vacations. Our friends at ACS Technologies have posted ways churches can celebrate pastors in October on their blog, and there are lots more available online. Find one that's appropriate for you and for your church's congregation, and let your pastor know how much he means to your community.
Every church can't afford to give their pastor a tropical vacation, but your pastor, church staff and their families deserve some kind of recognition that tells them how much you appreciate them. Check out websites like Pinterest, LifeWay and others you can easily find through an internet search; you'll find poems, songs, skits, cash offerings, restaurant gift cards and any number of other suggestions for expressing your appreciation to your pastor, church staff and their families.
No matter how we choose to honor our pastor during Pastor Appreciation Month, it's important that we remember its true purpose -- to honor clergy and staff with encouragement and thanks for all of the good they do for our church, community and family.
You can also give your pastor some needed inspiration with Inspiration for Pastors on Growing Generosity, our collection of tips, advice and success strategies to help support your church's mission.