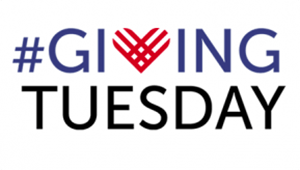 Giving Tuesday, better known by its social media hashtag #GivingTuesday, was conceived as a global day of giving and a counterpoint to two consumer-focused shopping events. It's grown to include more than 10,000 organizations and truly is a worldwide event – over 1.6 million donations totaling $177 million were made across 98 countries last year.

For the past five years, #GivingTuesday has followed Black Friday and Cyber Monday, the post-Thanksgiving shopping days widely recognized as the kickoff to the U.S. holiday season, when many people focus on year-end giving. Last year's event raised $61 million more than in 2015, and donations are expected to surpass $200 million this year.
Although #GivingTuesday began with a focus on nonprofit organizations, this year's event on November 28 is also an opportunity for churches to encourage their members to fund special projects and mission work. According to a breakdown of giving from past events, many churches and religious organizations have been among the most successful participants:
• 40 percent of contributions went to religious organizations in 2015
• Average donation to all sectors last year was $107.69
• Average donation to religious organizations was $280
Creating a successful #GivingTuesday campaign starts with planning and resources. Churches that want to join this dedicated day of giving should begin by registering at GivingTuesday.org. The site also has helpful ideas for promoting your event here.
Planning for a #GivingTuesday campaign is like any other. You need a theme to build around, a communication plan to promote it and volunteers to help spread your message. You still have time before this year's event to set up a special fund and promote it through social media with posts that include the #GivingTuesday hashtag.
We have an article that can help you successfully communicate with your congregation about how their contributions help your ministry, and a wealth of other resources for helping churches build stronger stewardship at VancoPayments.com.
One more thing: Remember to follow up with a thank you note to all of your #GivingTuesday contributors as soon as possible, and make sure they regularly hear about the great things their donations are helping your ministry accomplish.